Careers
Work for Culligan, a worldwide leader in water treatment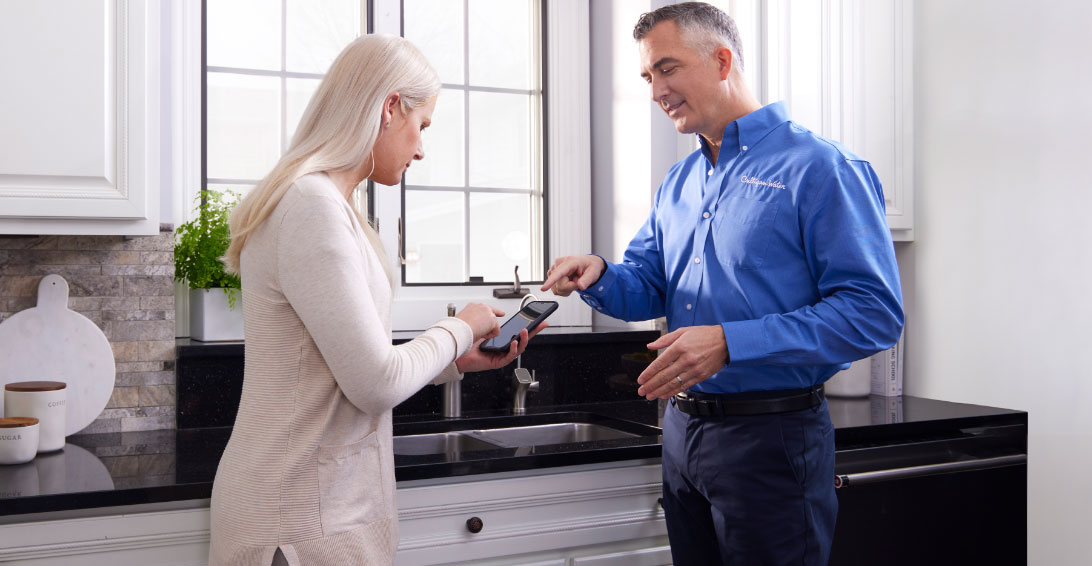 Why work for Culligan?
Culligan is an industry-leading water solutions provider with a worldwide presence. Known as the water experts for over 80 years, we pride ourselves on offering water treatment products that provide our consumers a better lifestyle and also help to preserve the environment.
In addition, Culligan believes in giving back to the community. We feel that as an international company it is our duty to be a leader in social responsibility. That is why we are involved in both local community projects and international clean water initiatives.
What We Offer
Competitive salary and opportunity for overtime pay
401k
Short-term/long-term disability
Health insurance, dental insurance, vision insurance, life insurance
Paid holidays and vacation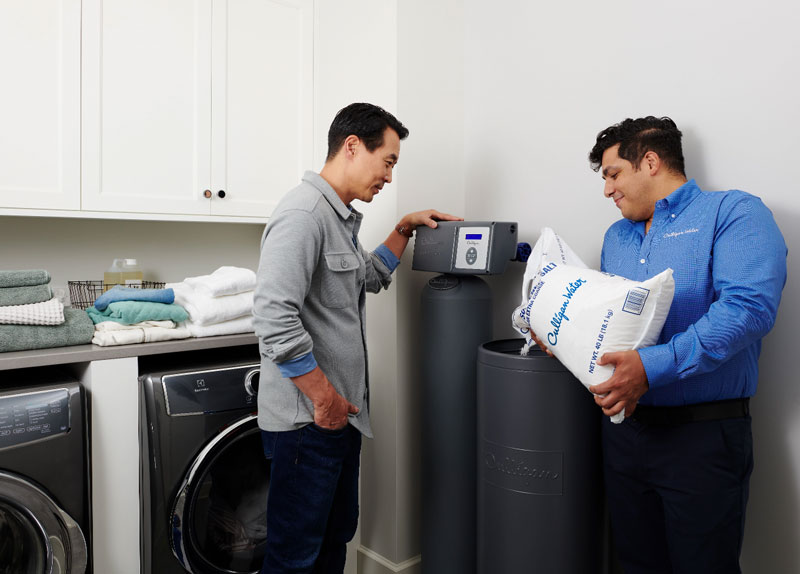 Culligan employment opportunities
Culligan Water is seeking an individual with plumbing and service experience to provide installation, service, and repair of Culligan water treatment products in the field. The field service technician offers plumbing repairs, upgrades, maintenance, and installation for Culligan and non-Culligan equipment and products. The technician's goal is to provide the maximum amount of service to clients to exceed customer expectations. Top candidates will have experience in plumbing and or troubleshooting equipment.
Job Responsibilities:
Performing all diagnostics and analysis to troubleshoot and repair equipment in a timely and efficient manner.
Installing, upgrading, and maintaining equipment.
Completing paperwork related to tasks in an accurate and timely manner.
May assist other employees with the delivery and installation of products/equipment.
Maintaining company vehicles, tools, and equipment.
Communicating positively with customers and co-workers and maintaining positive public relations for the company.
Following all rules and regulations about safety and Culligan policies.
Qualifications:
High school diploma or GED
At least one year of maintenance, service troubleshooting, equipment installation, or plumbing experience.
Must be able to pass DOT physical and pre-employment drug screen
Must be able to pass a criminal background check
Clean and valid drivers license
Position Summary
Are you a B2B sales hunter and sales professional looking to make the jump beyond $35K-$70K per year and do it with the #1 company and best technology in the country? The average commercial drinking water account executive made $74,500 last year and the range was between $65K-$235K!
Culligan rents the industry leading bottleless water purifier, to commercial establishments such as office buildings, manufacturing facilities, medical/dental centers, hospitality, warehousing and any general business, that transforms normal tap and well water into refreshing purified drinking water thru our exclusive Culligan purification process! This "high end" purifier is an alternative to single use plastic bottles of water, antiquated water fountains, 5-gallon bottle water coolers and cheap filter machines. Customers receive a free 7-day trial that has a 98% close rate with virtually no competition (the normal competition we encounter is the customer's current situation or status quo)!
Responsibilities
Love to hunt & close B2B opportunities
Achieve monthly performance quotas
40 appointments with decision-makers (2 per day)
12 on-site free trials
16 units sold (we average 1.6 units per contract)
Generate appointments by daily prospecting
Face to face cold calling 20 prospects
Social media networking/appointment setting
Prospecting phone calls
Current client sales appointments
Manage business activities/results in Salesforce, or other company CRM
Qualifications
Fearless new business skills
1 year+ experience as an exceptional B2B sales hunter
Looking to make the jump from a past income of $35K-$60K to $75K-$200K+ (uncapped)
Excellent communication & relationship skills
Valid Driver's License
Successful completion of pre-employment screenings
Why Join Our Team?
Professional training, from Culligan International, on a proven sales process
Monday – Friday work schedule / Great work life balance
Protected sales territory
Salary, uncapped commissions paid monthly & quarterly bonuses. 2021 range was $65K-$235K
Full benefits package (medical, dental, & vision) including 401k and company vehicle or mileage allowance
Paid holiday schedule, vacation & PTO days
Company smart phone, tablet & CRM (such as Salesforce, etc)
An amazing team to help you deliver your commitments to customers
Career growth opportunities
The Culligan brand…represent the industry leader